http://www.huffingtonpost.com/2013/04/30/michele-wanko-gun-lesson-husband-dead_n_3185790.html?utm_hp_ref=crime
Michele Wanko Accidentally Kills Husband During Drunk Gun Lesson In Pennsylvania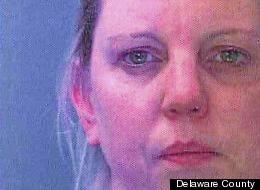 A Pennsylvania man was killed Saturday when -- after a night of drinking -- he demonstrated for his wife how to operate a semiautomatic pistol.
Michele picked up a gun but when she pulled the slide back, as she was taught, the weapon went off, striking her husband. Michael was pronounced dead shortly after arriving at Crozer-Chester Medical Center.
Michele was charged with involuntary manslaughter, aggravated assault and possessing an instrument of crime. The children are staying with relatives.