Man accidentally shoots own penis, testicle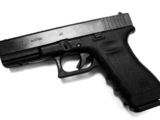 An 18-year-old has shot himself in the penis and left testicle.
Michael Smeriglio in Port St. Lucie, Florida was cleaning his new gun when he accidentally pulled the trigger.
The bullet lodged itself in his thigh after traveling through his genitals, according to
WTSP
.
At first, Smeriglio - now recovering from the injury - lied to police claiming another person shot him before admitting he did it himself.
Investigating the scene of the accident, police found marijuana in the house leading to the arrest of 22-year-old homeowner Joseph Lamar James.
Last year,
Joshua Seto shot himself in the penis while grocery shopping
in Chandler, Arizona.
Man arrested after accidentally shooting own penis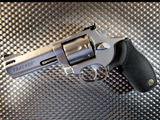 A man in Trinidad and Tobago has been arrested by police after accidentally shooting his own penis.
The 33-year-old security guard was caught illegally carrying a gun without a licence.
The gunshot from his .38-calibre weapon prompted a nearby resident to contact authorities at around 8am, reports the
Trinidad and Tobago Guardian
.
When police arrived, they found the man bleeding in his car.
He received treatment at San Fernando General Hospital under police guard.
It is not the first time a man has shot his own penis. An 18-year-old in Florida
accidentally fired while cleaning his weapon
last year, while an Arizona man
shot himself in the groin with his fiancée's pink pistol
in 2011.


Read more: http://www.digitalspy.com/odd/news/a453512/man-arrested-after-accidentally-shooting-own-penis.html#ixzz2J979orUN
Follow us: @digitalspy on Twitter | digitalspyuk on Facebook